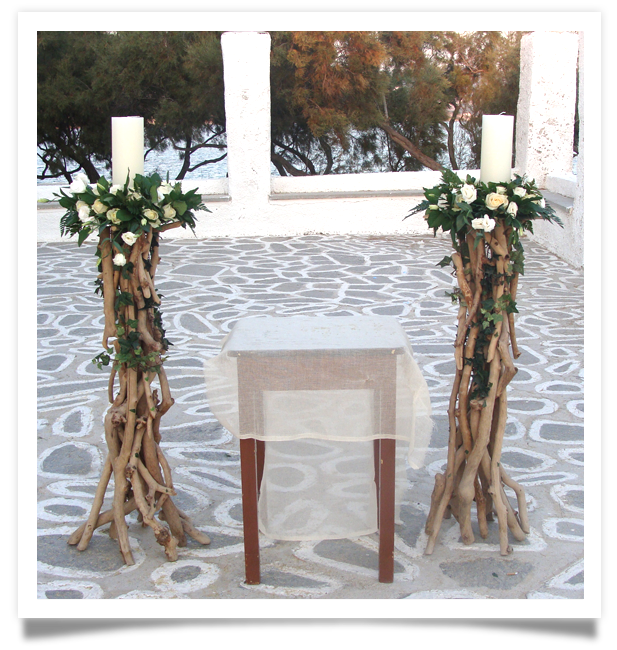 Welcome to NTINA Flower Shop.

Our flower shop was founded in 1997 in Paros, on the ring road of Paroikia, catering mainly for the decoration of weddings-christening feasts.
We work with flowers full of love, affection and consistency towards our clients who trust us with their personal moments.

A flower goes along with any event in your life and therefore we are here for you, listening to your suggestions and making the most beautiful moment of your life unique through our experience.

Our flower shop owes its unique character to the flower columns made of sea woods (woods beached off from the sea).